---
Camp Grafton
Provide campers of all ages with a camp experience that is safe, enjoyable, and challenging.
City of Kamloops Activities
Parks, Recreation, and Cultural Services are proud to provide a variety of services, programs, and facilities to expand your recreation and leisure opportunities.
City of Kamloops Pools
Both Riverside and Pioneer Parks feature swimming areas during the summer months. There are also washrooms, picnic areas and Riverside Park includes a playground and The River Variety Kids Centennial Water Park.
Junior Achievement of British Columbia
Our programs offer students in grades 5-12 the opportunity to acquire valuable business acumen, develop leadership qualities, and discover new career possibilities. With these kinds of skills and tools, our youth will be better prepared to face the challenges ahead with confidence in themselves and in their abilities.
Kamloops Library, Kids Zone
Welcome to the Kids' Zone. It's a special place just for kids like you! Find stuff to read, have fun, get help with homework, and much more. Don't forget to tell us what you think.
Kamloops Library, Teens Zone
Useful resources for your school projects. Don't forget to call or visit the library for additional research tips.
Kamloops Minor Baseball
Through baseball we learn, teach and promote values of respect, discipline, self-control, truth, harmony, perseverance and responsibility as an individual and a member of a group.
Kamloops Minor Hockey
To promote, govern and improve organized hockey by authority of Hockey Canada, BC Amateur Hockey Association, and Okanagan Mainline Amateur Hockey Association.
Kamloops Youth Soccer Association
KYSA is a volunteer organization that is dedicated to offering youth in Kamloops a positive, fun soccer environment at the recreational and competitive levels with coaches who are dedicated to the players and their development while at the same time promoting sportsmanship and fellowship amongst all its members.
Sandman Centre
With a seating capacity of 6,400 and almost 20,000 square feet of exhibition space, this venue is the perfect location for trade shows, sporting events, conventions and big-ticket concerts. Clean, spacious, accessible and acoustically controlled, Sandman Centre is open for business!
Youth Volleyball
Volleyball BC runs leagues, tournaments, open gyms, camps, and clinics for adults and youth throughout the province of British Columbia.
Sun Peaks Resort
Sun Peaks Resort boasts Canada's second largest ski area with heaps of the light, dry powder Interior British Columbia is famous for. Guests enjoy award-winning downhill skiing, snowboarding and cross country skiing in the winter. Summer activities include hiking, golfing, downhill and cross country mountain biking, and North America's first Mountain Cross Cart course!.
Fun & Games
Fun & Games is about having fun. Playing Games, Lazer Tag, Winning Prizes, and having Funtastic Parties.
Hockey Now
Print copies of our 43 annual issues are available free in hockey rinks across B.C., Alberta, and Ontario. We are deeply involved and committed to developing and promoting the game of hockey to our readers through unique perspectives and stories they won't find anywhere else.
Moving Advice for Kids, Teens & Parents
Hi Kids & Teens! I know that the idea of going to a new home and school can be very hard, and it's only natural if you are concerned about leaving your friends.
---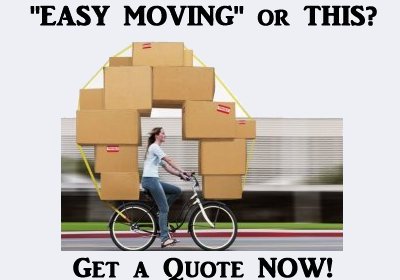 ---
OTHER COOL STUFF:
Canada World Youth
Canada World Youth designs and delivers international educational programs for youth (aged 17-29) with a focus on volunteer work and community development in a cross-cultural setting.
CBC4Kids
Kids' CBC features entertaining, educational programming that encourages kids and preschoolers to be creative and optimistic, solve problems, get along with others and, above all, have fun.
Fly an Airline Flight Simulator
Anyone over the age of 13 may now experience the thrill of FLYING YOUR OWN AIRLINER into a variety of airports under the supervision of our instructors. No previous flight experience required.
Girl Guides of Canada
Girl Guides of Canada – Guides du Canada stands for what it's always stood for. Friendship. Adventure. Fun. A safe place where girls can escape their daily pressures and focus on being themselves, while building the confidence they need to face the modern world. Because today, more than ever, girls need Guides.
Kids to Teens, Healthy Eating
Knowing the basics about nutrition and digestion helps you to better appreciate the importance of healthy eating. But, you probably don't have the time to get to a library to read a few chapters of the most current nutrition text. So, instead, why don't you just sit back, relax and visit our website to familiarize yourself with the basics.
Lego World
LEGO® products are sold all over the globe. We are one of the world's largest toy manufacturers and the largest in construction toys. The world's children spend 5 billion hours a year playing with LEGO bricks.
Scouts Canada
Scouting has had a defining impact on Canadian society. Scouts Canada has provided 17 million of our country's children with their first opportunity to sleep outside in a tent; to experience a taste of leadership; and to build self-confidence and self- reliance. Scouting. One man. One world. One promise.
TVO Online
TVOKids is the place where kids learn and have fun.
Young Drivers of Canada
For more than 30 years, Young Drivers of Canada has been teaching Canadians how to drive and survive. We offer the most comprehensive driver training courses in the country, including exclusive YD-branded in-car emergency maneuvers training.
YTV
What does YTV stand for? Actually, it's just three letters! Really! Some folks think it means Youth Television, but that's just a coincidence; we just thought the letters looked good together!
Youth Employment Strategy
Youth.gc.ca is all about helping youth 15 to 30 years of age. It is the place to tap into a wide variety of information. Whether you need a hand finding a job or would like to start your own business, it is all here at your fingertips on youth.gc.ca!
Youth Science Foundation Canada
Since 1962, YSF Canada has been making project-based science accessible to young Canadians with an interest in science. YSF Canada is committed to helping our young scientists successfully make that transition from prodigy to professional.
---
---
---