I just wanted to say "Wonderful" I am in the midst of relocating to Kelowna and have probably spent about 3 hours utilizing your services. I found your site incredible and amazingly informative.
Well done!
Again, I can't tell you how helpful you have been - from moving companies, to apartment vacancies - you have it all!
- Lisa C., Kelowna BC
---
The list you send me regarding apartment rentals is great. All of the sites are very helpful. I will use them for my moving needs.
- Mandy B., Oakville ON
---
Hi, Thank you,
This is SO VERY helpful!!! I really appreciate your getting back to me so soon. Your website has a wealth of information & is extremely helpful for people such as myself who will be new in Calgary. Thanks very much once again. Have a great day! :)
Regards Sonia
---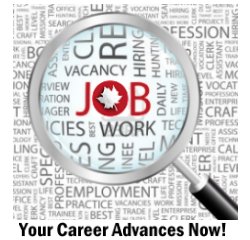 ---
Canadian Relocation is providing quality,helpful up-to-date information, and resources for HR Professionals and HR Departments. We are committed to keeping an easy to navigate web site without the hassles. No registration or passwords to remember, no annoying pop-up windows and minimal advertising.
---
Over 50 .pdf forms to use when you are dealing with hiring new employees for a location situated in one of our 50 cities across Canada.
Nothing but our best information in an easy to use interface.
Fast site and powerful search engine Quickly find the information you need using our Google search or simply browse all of our categories with our simple and easy to use web interface.
Unlimited downloads. Download anything you want and its yours to use forever. There is absolutely no limit to the information you can download.
---
Link to Canadian Relocation Systems
A selection of banners and text links so you can link to us from your website/intranet.
---
---
---
"This Website saved me and my family so much time and stress, it was a dream! CRS is certainly the right place for people to find all the information needed when relocating."
- Colin P., London, ON
---
"When my company asked me to relocate to Toronto, my children were close to school age, so finding a good school for them was very important. I needed a tool which would allow me to pick the items most important to us and found it in the CRS guide.
- Kevin B., Toronto, ON
---
I thank you!
what a great list of options you have provided me with for my temporary accommodation search. I could have never found these things on the net myself. Thank you for your kindness.
Regards Adra,
Singapore
---