---
Greater Essex County District School Board
The Greater Essex County District School Board, in partnership with the community, provides learning opportunities which support, challenge, and inspire all students to achieve their full potential and enable them to participate meaningfully in their communities.
Windsor-Essex Catholic District School Board
Our Catholic schools will be student-centred, learning-enriched communities where the presence of the Holy Spirit will be truly felt through the daily teachings, celebration and living of the Gospel of Jesus Christ
Conseil Scolaire de District
des Écoles Catholiques du Sud-Ouest
Le CSDÉCSO est très fier de vous présenter la variété de services éducatifs offerts aux jeunes qui nous sont confiés.
Conseil scolaire de district du Centre Sud-OuestConseil scolaire de district du Centre-Sud-Ouest. Nous offrons aux familles francophones qui résident dans le Centre-Sud-Ouest de l'Ontario une éducation publique de langue française d'une excellente qualité.
School Information Finder
Use the School Information Finder to search for publicly funded schools in Ontario and learn more about them. Search by town/city, school board, postal code or school name.
Ministry of Education & Training
The Ministry of Education clicksisters the system of publicly funded elementary and secondary school education in Ontario, in accordance with the directions set by the provincial government.
Class-Size Tracker
The government is implementing a real cap of 20 students in Junior Kindergarten to Grade 3 by the 2007-08 school year. This Class-Size Tracker helps you see the progress being made to reduce class sizes across Ontario.
Student Support Branch
Loans, grants. bursaries, and scholarships may be available to students through OSAP.
Assumption University
Assumption University remains committed to providing opportunities for Christian post-secondary education. A team of chaplains serves the many students at the University of Windsor.
Homeschool Ontario
A provincial homeschooling support group providing support to homeschooling families and information on home-based education to our members and the public at large.
Print School Checklist


A handy list when researching new schools.
Private Schools
We have made it easy for you to find Private Schools & Colleges for your children.
St. Clair College
St. Clair College offers two and three-year diploma programs in technology, trades, business, hospitality/tourism, health sciences, international business, human services, media communications and general arts & science.
University of Windsor
A non-denominational, comprehensive, teaching and learning university. Offering more than 130 graduate and undergraduate programs in nine faculties.
Ontario Universities
We have made it easy for you to find information about Ontario Universities.
---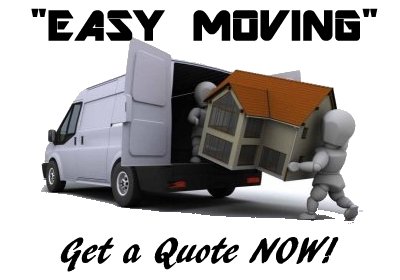 ---
OTHER EDUCATION:
Association of Canadian Community Colleges
The Association of Canadian Community Colleges (ACCC) is the national, voluntary membership organization created in 1972 to represent colleges and institutes to government, business and industry, both in Canada and internationally.
Independent Schools Network
Independent Schools Canada is a public information service sponsored by Canadian Hallmarks Institute (CHI) and several provincial organizations of independent schools in Canada.
The Council of Ministers of Education
The Council of Ministers of Education, Canada (CMEC) is an intergovernmental body founded in 1967 by ministers of education to serve as a forum to discuss policy issues, a mechanism through which to undertake activities, projects, and initiatives in areas of mutual interest.
---
---
---