COMMENTS FROM ADVERTISERS
It has been a pleasure working with Canadian Relocation over the past few years and I have no hesitation in saying that the advertising on your website has proven to be an excellent investment. Most of our rentals to professional clients from overseas or elsewhere in Canada from outside the local Fredericton market have been generated from your website.
M. Roshby
Emrush Properties
---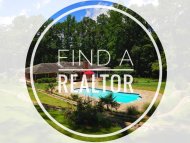 ---
AFFORDABLE ADVERTISING FOR REALTORS
In Real Estate advertising, timing is everything. Canadian Relocation has helpied over 75,000 people looking to relocate to and across Canada. You can reach potential new customers while they are researching their move on our website.
Our 50 word text link can help you get your message to our users and turn them into new customers. Although 65% of our users are from Canada, we also have a broad international following of people looking to move to Canada. With your ad strategically placed on one of our 50 Canadian City Real Estate pages, you can be one of the first to reach them.
As a Realtor, you know that Instagram, Twitter and Facebook offer great opportunities for reaching new customers. But with the volume of content and competing realtors on all these platforms, to really make an impact, you have to pay to get exposure. Facebook ads typically cost about $10/day, Instagram about half that. Your online marketing budget can quickly run into thousands of dollars a year when just focusing on Social Media.
We offer listings on the Real Estate category in one of our 50 Canadian cities for the affordable rate of $ 80.00/year , the same amount that you will spend on Facebook advertising in just 8 days!
You can pay for your $ 80.00/year text link with 50 words of descriptive text with a Credit Card or PayPal. About Text Link Listings
We also offer banner and other options on our Advertising page.
Please Contact our Advertising Department for any custom advertising quotes

---
---
---
COMMENTS FROM ADVERTISERS
We have enjoyed a working relationship with Canadian Relocation for over four years now. Our online advertising with them has been well worth the cost, and they are consistently one of the top referrers to our website.
Canadian Relocation has been a pleasure to work with and has responded quickly and efficiently to any requests we have made for changes or updates. I would highly recommend Canadian Relocation to anyone seeking to improve their web presence.
Glen Buckler
Green Group Moving

---