---
Hydro One
At Hydro One Networks, we own and maintain Ontario's electricity transmission system and the distribution system that delivers electricity to your home or business. We don't generate power - we transmit and deliver it to you, safely and reliably.
Bell Canada
BCE provides residential and business customers with wireline and wireless telecommunications products, applications and services, satellite communications and direct-to-home television services, systems integration expertise, electronic commerce solutions, Internet access and high-speed data services.
Cogeco Cable
COGECO provides its mostly residential customers with video and audio services, both in analogue and digital form, as well as high-speed Internet access services.
Energy Shop
We strive to give our viewers access to credible, comprehensible and factual information to enable them to take full advantage of the choices that competition offer them.
Free Moving Quotes!
Use "Easy Move" to get Free moving estimates from our associate moving companies for moving your belongings throughout Canada, USA and the rest of the world.
Rogers Cable
Rogers Communications Inc. provides cable television, broadband Internet access, video retailing, digital PCS and cellular services across Canada.
Telus Phone Co.
TELUS Corporation is one of Canada's leading telecommunications companies, providing a full range of communications products and services for Canadians at home, in their workplace and on the move.
Union Gas
Union Gas Limited is a major Canadian natural gas utility that provides energy delivery and related services to about 1.2 million residential, commercial and industrial customers in over 400 communities in northern, southwestern and eastern Ontario.
---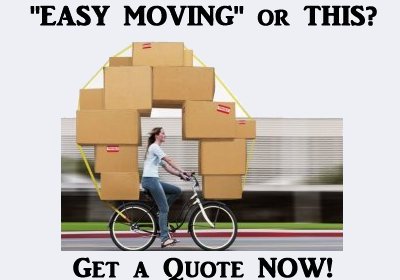 ---
ALTERNATE INFORMATION:
Atomic Energy of Canada Limited
AECL is a global nuclear technology and engineering company that designs and develops the CANDU® nuclear power reactor, as well as other advanced energy products and services
Ballard Power Systems
Ballard is commercializing electric drives for fuel cell and other electric vehicles and power conversion products.
Carbon Emission Calculator
Homeowner's and travelers, use this calculator to offset your CO2 emissions.
David Suzuki Foundation
Climate change is a serious problem, caused primarily by the carbon dioxide released from burning fossil fuels like oil, coal, and gas. But there are things we can do about it - like choosing to go carbon neutral.
Energy Efficiency
The OEE is aggressively pursuing its vision of "Leading Canadians to Energy Efficiency at Home, at Work and on the Road" in ways that benefit both the environment and the economy.
Environment Canada
Environment Canada's mandate is to preserve and enhance the quality of the natural environment; conserve Canada's renewable resources; conserve and protect Canada's water resources; forecast weather and environmental change; enforce rules relating to boundary waters; and coordinate environmental policies and programs for the federal government.
Solar Energy Society of Canada
SESCI promotes the increased use of solar and other renewable energies in Canada. To promote these goals SESCI has developed programs in three broad areas: education, technical development and public policy.
The Canadian Wind Energy Association
Interest in wind power as a promising source of electricity has grown significantly over the past few years. In the past decade alone, Canada has installed about 200 megawatts of wind energy capacity.
---
---
---