---
Bellville Youth Soccer Club
BYSC offers a wide range of teams ranging from boys U9 through U18 and girls U9 through U17.
National Air Force Museum of Canada
Let your imagination take flight at this cool museum filled with warplanes! Take in some history and see the flying machines that helped Canada's war efforts.
Quinte Laser Tag
Quinte Laser Tag is a mobile laser tag party service serving the greater Bay of Quinte region. Bringing the fun and excitement of laser tag to your: - Birthday Party - Youth Group - Special Event.
Quinte West Skatepark
The Quinte area features one of the better layouts out there, having both street and park elements play off each other.
Trenton has everything one needs in a skatepark: pyramids, flatbars, banks, stairs, hubbas, gaps, mini step-ups, manual islands, and a bowl.
YMCA of Belleville and Quinte
Offering a variety of programs designed to enhance and celebrate a youth lifestyle in a clean, safe and friendly environment. The YMCA's aim is to help people grow in spirit, mind and body.
---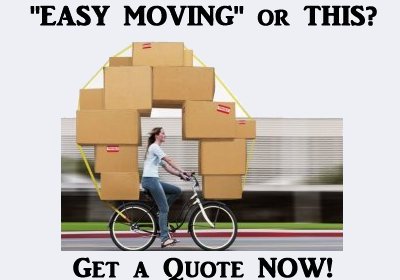 ---
OTHER COOL STUFF:
Canada World Youth
Canada World Youth designs and delivers international educational programs for youth (aged 17-29) with a focus on volunteer work and community development in a cross-cultural setting.
CBC4Kids
Kids' CBC features entertaining, educational programming that encourages kids and preschoolers to be creative and optimistic, solve problems, get along with others and, above all, have fun.
Fly an Airline Flight Simulator
Anyone over the age of 13 may now experience the thrill of FLYING YOUR OWN AIRLINER into a variety of airports under the supervision of our instructors. No previous flight experience required.
Girl Guides of Canada
Girl Guides of Canada – Guides du Canada stands for what it's always stood for. Friendship. Adventure. Fun. A safe place where girls can escape their daily pressures and focus on being themselves, while building the confidence they need to face the modern world. Because today, more than ever, girls need Guides.
Kids to Teens, Healthy Eating
Knowing the basics about nutrition and digestion helps you to better appreciate the importance of healthy eating. But, you probably don't have the time to get to a library to read a few chapters of the most current nutrition text. So, instead, why don't you just sit back, relax and visit our website to familiarize yourself with the basics.
Lego World
LEGO® products are sold all over the globe. We are one of the world's largest toy manufacturers and the largest in construction toys. The world's children spend 5 billion hours a year playing with LEGO bricks.
Scouts Canada
Scouting has had a defining impact on Canadian society. Scouts Canada has provided 17 million of our country's children with their first opportunity to sleep outside in a tent; to experience a taste of leadership; and to build self-confidence and self- reliance. Scouting. One man. One world. One promise.
TVO Online
TVOKids is the place where kids learn and have fun.
Young Drivers of Canada
For more than 30 years, Young Drivers of Canada has been teaching Canadians how to drive and survive. We offer the most comprehensive driver training courses in the country, including exclusive YD-branded in-car emergency maneuvers training.
YTV
What does YTV stand for? Actually, it's just three letters! Really! Some folks think it means Youth Television, but that's just a coincidence; we just thought the letters looked good together!
Youth Employment Strategy
Youth.gc.ca is all about helping youth 15 to 30 years of age. It is the place to tap into a wide variety of information. Whether you need a hand finding a job or would like to start your own business, it is all here at your fingertips on youth.gc.ca!
Youth Science Foundation Canada
Since 1962, YSF Canada has been making project-based science accessible to young Canadians with an interest in science. YSF Canada is committed to helping our young scientists successfully make that transition from prodigy to professional.
---
---
---