---
Auracom
auracom dial-up Internet Access gives you real speed, reliable Internet connections, personalized start page, and customer service when you need it - 24 hours a day.
South Okangan Linux Users Group
We try to gather on the first Wednesday of the month and welcome anyone intersted in not only Linux but also open source.
Cristal Clear Solutions
We provide crystal clear solutions to your computer problems.
Inter.net
Inter.net Canada is a quality-oriented, client-centred Canadian company, determined to become the flagship of the Internet. The fact that Inter.net Canada is a state-of-the-art company in a global family only enhances the value of its local services.
RhiNet Home Internet
Our service area covers nearly a quarter million British Columbians in select communities from Kelowna to Prince Rupert. Using our exceptionally reliable network, we are able to offer competitive Internet services in urban and rural communities. Our support teams are based in Kamloops and help is never far away.
Page Mine
Based in Kamloops BC, Page Mine provides affordable professional website design services to small organizations from Vancouver Island to Alberta.
---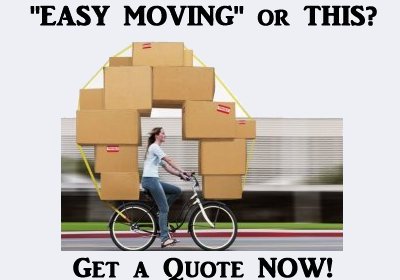 ---
OTHER INTERNET:
Baremetal.com, Web Hosting Specialists
Our fast reliable servers and web solutions allow companies of all sizes to build and maintain a solid presence on the Internet. If you're implementing a simple site, maintaining a complex web-based business, or something in between, BareMetal and our partners offer everything you need to help you achieve your business objectives.
Canadian Internet Registration Authority
The Canadian Internet Registration Authority (CIRA) is a not for profit Canadian corporation that is responsible for operating the dot-ca Internet country code Top Level Domain (ccTLD) for all Canadians in an efficient and professional manner. CIRA may also carry out other Internet related registration activities for the Canadian community.
Get Google Gmail
Gmail is Google's free webmail service. It comes with built-in Google search technology and over 2,600 megabytes of storage (and growing every day). You can keep all your important messages, files and pictures forever, use search to quickly and easily find anything you're looking for, and make sense of it all with a new way of viewing messages as part of conversations.
Hi Speed Satellite Service
Xplornet, through its 2 service offerings: Xplornet Satellite high-speed Internet service and Xplornet Wireless high-speed Internet service, delivers affordable, high-speed Internet access on a national basis to communities that are un-serviced by other broadband service providers or underserved by dial-up.
Internet Traffic Report
The Internet Traffic Report monitors the flow of data around the world. It then displays a value between zero and 100. Higher values indicate faster and more reliable connections.
The Canadian Association of Internet Providers
In its short history, CAIP has grown to represent ISPs of all sizes from across Canada. Although there is still a great opportunity to increase the number of its members - something the organization is actively pursuing - its current members already provide almost 90 per cent of the Internet connections to Canadian homes, schools, and businesses.
---
---
---