---
Medical Services Plan of B.C.
The Medical Services Plan (MSP) insures medically required services provided by physicians and supplementary health care practitioners, laboratory services and diagnostic procedures.
Ministry of Health Services
Our mission is to guide and enhance the province's health services to ensure British Columbians are supported in their efforts to maintain and improve their health.
Blue Cross Plans, BC & Yukon
Pacific Blue Cross is British Columbia's largest provider of extended health and dental benefits.
Find a Dentist !
Oral health care is a personalized service that requires a good relationship between the dentist and the patient. Here are some ways to find a dentist in your area.
Find a Doctor !
Health care is a personalized service that requires a good relationship between the doctor and the patient. Here are some ways to find a doctor in your area.
BC Health Link
At HealthLink BC, you will find medically-approved information on more than 5,000 health topics, symptoms, medications, and tips for maintaining a healthy lifestyle. You can also search our online Directory to find health services near you.
Pharmacare
PharmaCare subsidizes eligible prescription drugs and designated medical supplies, protecting British Columbians from high drug costs. PharmaCare provides financial assistance to British Columbians under Fair PharmaCare and other specialty plans.
BC Childrens Hospital
BC Children's Hospital and Sunny Hill Health Centre for Children, agencies of the Provincial Health Services Authority, provide expert care for the province's most seriously ill or injured children, including newborns and adolescents.
BC Womens Hospital & Health Centre
BC BC Women's Hospital & Health Centre, an agency of the Provincial Health Services Authority (PHSA), is the only facility in B.C. devoted primarily to the health of women, newborns, and families.
B.C. Cancer Agency
The BC Cancer Agency - along with seven other provincially mandated health care agencies - is a member of the Provincial Health Services Authority (PHSA). The PHSA is responsible for governing, managing, and funding this group of health care agencies and services.
Canadian Mental Health Association
Founded in 1918, The Canadian Mental Health Association (CMHA) is a national charity that helps maintain and improve mental health for all Canadians. As the nation-wide leader and champion for mental health, CMHA helps people access the community resources they need to build resilience and support recovery from mental illness.
Interior Health Authority
Interior Health, with head offices in Kelowna, serves a region that stretches from Williams Lake to the US border, and from Anahim Lake in the Chilcotin to the Alberta border - incorporating approximately 690,000 people.
London Drugs
We serve our customers better through innovation, and a continued involvement in the communities we service.
---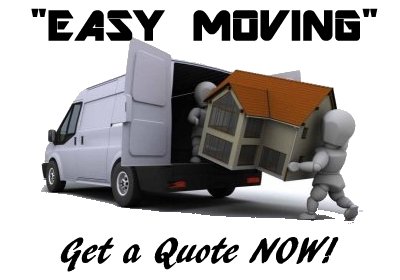 ---
OTHER HEALTH:
Disabilities
Do you or someone you know have a disability ? Here is a collection of links to helpful and informative web sites.
Health Associations in Canada
Extensive list of Health Related Associations.
Health Canada
Canada Health Act is to ensure that all eligible residents of Canada have reasonable access to medically necessary insured services on a prepaid basis, without direct charges at the point of service.
Health Care in Canada
Health Care is availabe to all Canadians as established by the Federal Government's Canada Health Act. Health Care Insurance plans have basic similarities across the country including coverage of medically necessary hospital services and the services of a physician, however, any further coverage varies from province to province based on additional provincial funding.
---
---
---