---
School District #73
Find information about First Nations, Elementary Schools, and Secondary Schools, French Immersion, Special Education and other Education resources.
Aboriginal Education
Useful information for everyone interested or involved in Aboriginal education.
BC Ministry of Education
The ministry is committed to providing a high quality education for K-12 students.
Reporting on K-12 Education
The Ministry of Education regularly collects information about student achievement, enrolment and changes in the student population in BC schools. This site identifies, and provides links to, reports that measure the progress and evolution of the BC education system.
LearnNowBC
LearnNowBC is a single point of entry to information about distributed learning in British Columbia. This website contains both distributed learning course details and information about student services available online.
Print School Checklist


A handy list when researching new schools.
Private Schools
We have made it easy for you to find Private Schools & Colleges for your children.
Thompson Rivers University
TRU is a unique combination of traditional degree programs, many allowing diploma and certificate program graduates access through laddering, along with flexible degree completion through distance education as the BC Centre for Open Learning.
BC Universities
We have made it easy for you to find information about BC Universities.
---
PROVINCIAL & NATIONAL:
Apprenticeship Information
The ITA oversees B.C.'s industry training and apprenticeship system, providing a skilled workforce for industry and career development opportunities for British Columbians.
Independent Schools Network
Independent Schools Canada is a public information service sponsored by Canadian Hallmarks Institute (CHI) and several provincial organizations of independent schools in Canada.
Open Door Group
Established in 1976, Open Door Group started as a small group of dedicated citizens providing woodworking and sewing classes to people with physical and emotional disabilities. Over the years, we have grown into a provincial organization with locations throughout the Lower Mainland and the Interior of BC. We now serve over 3,000 people a year.
Open Learning
Flexibility takes on a whole new meaning at Thompson Rivers University. We offer access to over 400 online courses and a variety of certificate, diploma, and degree programs. It's distance education, so you decide when and where you learn.
School Achievement Indicators Program
SAIP is a cyclical program of pan-Canadian assessments of student achievement in mathematics, reading and writing, and science that has been conducted by the Council of Ministers of Education, Canada since 1993.
---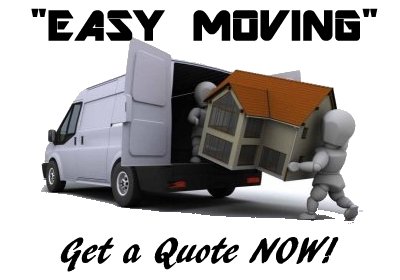 ---
COLLEGES:
British Columbia Institute of Technology
BCIT delivers full-time and part-time courses of study leading to certificates, diplomas, and degrees in technologies and trades.
Douglas College
Douglas College is a major community college with two campuses in Greater Vancouver.
Art Institutes Culinary Arts
The Art Institutes system of schools is proud to partner with well-known culinary organizations
Emily Carr Institute of Art and Design
Emily Carr Institute is a learning community devoted to excellence and innovation in visual arts, media arts and design. We offer a rich variety of degree programs and continuing studies courses.
King George International College
Offers diplomas in Business, Hotel Management, IOPDP (Office Professional) or TTCE (Training to Teach Children English).
Langara College, Vancouver
Langara College provides a wide variety of regular studies courses and programs including first and second year Arts and Science university transfer courses, programs of study culminating in an associate degree, diploma and/or certificate, and 31 different career programs, as well as over 500 Continuing Studies courses and programs.
Regent College
For more than 30 years, Regent College has been a unique place to study. Continuing the vision of its founders, Regent takes seriously the education, nurturing and equipping of the laity-the whole people of God-to live and work as servant leaders in vocations within the home, the marketplace, and the church.
Vancouver Community College
For more than 35 years, Vancouver Community College has been training graduates for success. We offer high quality programs at a reasonable cost and within a schedule that fits your life.
Vancouver Premier College of Hotel Management
Our focus is hotel management. This exclusiveness allows us to dedicate our resources to providing an exceptional education that is replete with valuable practical experience.
---
---
---