---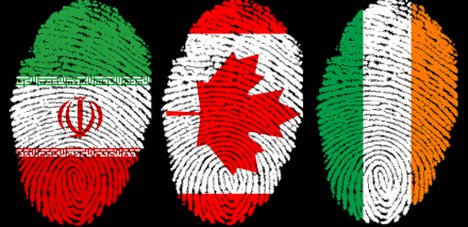 The Multicultural Association of Nova Scotia
The Multicultural Association of Nova Scotia is a voluntary, non-profit organization.
Black Cultural Centre of Nova Scotia
Building Pride In African Heritage. The Society for the Protection and Preservation of Black Culture in Nova Scotia (better know as the Black Cultural Society) was incorporated as a charitable organization in 1977.
The Saudi Club in Halifax
It's your chance now to know about Saudi population in Halifax, members of the club and their activities.
Italian Canadian Cultural Association of Nova Scotia
ur mission is to enrich, share and reflect Italian Canadian culture through social, cultural, recreational and educational services. Our objective is to fully realize individual and collective potential through meaningful services which honours Italian heritage and enhances the quality of life in Nova Scotia.
Iranian Cultural Society of Nova Scotia
Our mission is primarily to promote the rich Iranian culture and support the Iranian-Canadian community in Nova Scotia. Since establishment, and with the help of hundreds of Iranian and non-Iranian volunteers, ICS has performed numerous cultural activities in Halifax, Nova Scotia.
An Cumann Irish Association of Nova Scotia
The main goal of the association is to foster throughout Nova Scotia knowledge and enjoyment of Irish and Irish-Nova Scotian culture and history. An Cumann holds Irish Heritage Evenings in the fall, winter and spring and occasional workshops and special events throughout the year.
Resources for New Immigrants
Helpful and informative links for newcomers to Canada.
---
Asian Canadian Resources
Asian Canadian Communities. Extensive list of resources.
Chinese Canadian National Council
To promote the rights of all individuals, in particular, those of Chinese Canadians and to encourage their full and equal participation in Canadian society.
National Council on Canada-Arab Relations (NCCAR)
Promoting greater recognition of the social, economic, political and cultural contribution of Arab-Canadians to Canada Making information related to the Arab world available to individuals, organizations, educational institutions, libraries, media and Canadian provincial and federal governments.
The National Congress of Italian Canadians
The Congress is the voice of all Italian Canadians. the Congress is seeking to give the Italian Canadian community an effective national voice in all economic, social, and political issues affecting them.
Ukrainian Canadian Congress
The Ukrainian Canadian Congress (UCC) represents the Ukrainian Canadian community before the people and Government of Canada, promotes linkages with Ukraine and identifies and addresses the needs of the Ukrainian community in Canada.
Canadian Ethnocultural Council (CEC)
The CEC's objectives are to ensure the preservation, enhancement and sharing of the cultural heritage of Canadians, the removal of barriers that prevent some Canadians from participating fully and equally in society, the elimination of racism and the preservation of a united Canada.
Canadian Heritage
Canadian Heritage is responsible for national policies and programs that promote Canadian content, foster cultural participation, active citizenship and participation in Canada's civic life, and strengthen connections among Canadians.
Cultural Diversity: A Canadian Perspective
Canada's experience with diversity distinguishes it from most other countries. Its 32 million inhabitants reflect a cultural, ethnic and linguistic makeup found nowhere else on earth.
---
---